The action of every cell of your body is governed by nerve signals to the brain. The nerve signals exit the spine in spaces between the bones and course through the body bringing vital information to all the muscle, joints and organs.
A build up of stress and injury can affect the nerve signals being passed through the body (this is called Subluxation) causing it to malfunction giving rise to various symptoms and disease.
Stress can be broken down into
Physical- birth trauma, falls, sports injuries, repetitive stress
Chemical- ingredients in foods, alcohol, cigarettes, drugs
Emotional- anxiety, worry, exam stress,
Altered nerve signals will often cause and increase in muscle and joint spasm causing stiffness and restriction in motion or pain, eg. neck and low back pain.
By using the chart below you can see how nerve irritation can also affect the function of the organs.
Chart of effects of Spinal Subluxations
Every part of the body is controlled by nerves, everyone of these nerves connects directly or indirectly with the spine. This chart was compiled by over a dozen standard medical text and reference books. C- Cervical, T- Thoracic, L- Lumbar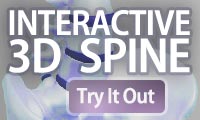 Note: Only the most common diseases are listed above it is suggested that you consult your chiropractor in regard to anything not found in this chart.
Very few of the conditions listed above wholley fit within the control of anyone special nerve it is upto your chiropractor to determine the exact location of the cause of the trouble by the method he feels best suited for your case.
IN ALL OF THIS IT IS IMPORTANT TO REALISE THAT AS A CHIROPRACTOR- I SEE THE PRESENCE OF SYMPTOMS AS AN INDICATION OF ILL HEALTH. OUR FOCUS IS ALWAYS THE CORRECTION OF THE SUBLUXATION AND A RESTORATION OF PROPER FUNCTION AND HEALTH WITHIN THE BODY.